MOTTO: Do Your Best!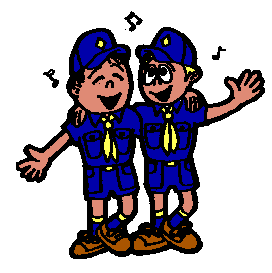 Den Calendar!
September!
Theme: Know Your City!


Field Trip:
Southwest Waste Water Treatment!
Tourist Information Center!
Don't forget your permission slip!


Activities:
All About You! Information for your scouting web page!
We will be making a group totem pole!
We will begin our den scrapbook!
Share ideas about what we will do and our goals for the year!
We Will have a scavenger hunt!
Learn a couple of songs.
Learn to fold the flag!
Learn to recite our motto and what it means!
Get organized Charts, Progress Boards, Books!

Let Us Know You Were Here!


willy611@aol.com



This page has been visited
times since September 5, 1998.