Great Web ArtLinks!
Enjoy These Links Of Exceptional Web Art!

This is some of my favorite graphic links. I have enjoyed looking and using these sights for my web pages. I hope you do the same. My understanding is that these are all public domain free for use. I accept no liability for any unlawful use on these sights.
These people have done a great job and are so very generous for allowing us to use these graphics free of charge for our personal homepages.
Again Enjoy! Thanks! Angie
Try These Out!
Mermaid's Rest Graphics!
Icon's 'n Stuff!
Billy Bear's Clip Art!
MJT'S Graphics!
Country Clipart By Lisa!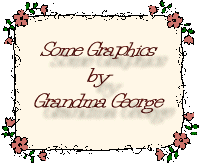 Just Jane's Country Graphics!!!
The Graphics Barn
Sharon's Land of Hearts
Diana's Little Creations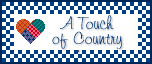 A Touch of Country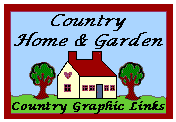 Country Home & Garden

Icon Bazaar!
Healdic ClipArt!
Ball Boutique!
fOUR bEES!
Jelane's Free Web Graphics!
Celine's Original Gifs!
Web Page Graphics!
Moby's Icon Archive!
Victorian Animated Gifs!
My Site Links!

Please sign my guestbook! I would love to know you were here!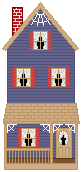 HOMEPAGE!:SITE DIRECTORY!



This page has been visited
times since Febuary 3,1998.